[fusion_builder_container hundred_percent="yes" overflow="visible"][fusion_builder_row][fusion_builder_column type="3_4″ last="noe"]Just when I thought that today's kids are all about smart phones, tablets and other digital distractions, I come across a very cool program like the Sage Garden Project at Ocean Knoll Elementary. This program engages kids on a level that has them outside working the land, then enhancing that experience in the classroom by preparing dishes with their harvest and learning the science behind it. Dawn Mayeda runs this program and I had a delightful experience with her and some students recently when we recorded a Lick the Plate on KPRI show at the school that featured some of the students. You can listen to the full week of interviews at www.lick-the-plate.com. Here is a conversation I had with Dawn about the program.
[/fusion_builder_column]
[fusion_builder_column type="1_4″ last="yes"]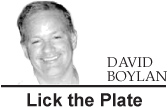 [/fusion_builder_column]
LTP
Tell me about your background and how the Sage Garden Project came to be.
[fusion_builder_column type="1_1″ background_position="left top" background_color="" border_size="" border_color="" border_style="solid" spacing="yes" background_image="" background_repeat="no-repeat" padding="" margin_top="0px" margin_bottom="0px" class="" id="" animation_type="" animation_speed="0.3″ animation_direction="left" hide_on_mobile="no" center_content="no" min_height="none"]
Dawn
The Sage Garden Project was envisioned by the Anthony Cerami and Ann Dunne Foundation for World Health. He is a renowned research scientist, with particular expertise in diabetes. She is an accomplished painter and artist, who formerly ran a cooking school in Italy, as well as having taught cooking in daughter Sage's elementary school classes. Their combined experience led to the desire to help children avoid diabetes by engaging them in the experiences of gardening and healthy eating.
When they were setting up the project, Annie and Tony remembered that I had written a series of magazine articles about cooking with and for children. I was working at Rubio's Restaurants, managing the electronic marketing and website at the time, and they convinced me to lead the implementation of their vision. It's the best career move I've ever made. I look forward to every day with this staff and kids, and love to share the story.
LTP
Is this something that students sign up for or are all the students at Ocean Knoll exposed to it?
Dawn
Perhaps the most unique aspect of our program is that every one of the 500 students at Ocean Knoll participates in our program weekly. On any given week, there are 24 lessons in the garden, and 24 lessons in the Nutritional Science Lab. The principal, Jennifer Bond, and the Ocean Knoll PTA are our partners in providing this program during the school day. The student's alternate weekly between the garden and the Nutritional Science Lab. Our program is so popular; we now have after-school activities every day of the week. These are available in specific interest areas, such as "Make & Take Dinner Home" which is a kind of "Dream Dinners" for the kids, "Snack Attack" where they learn to make their own after-school snacks, and the most popular, "Foodie Friday" where we invite food purveyors from the community to come and share their specialty with the students, and when the staff shares some of our favorite things.
LTP
How does the garden integrate with the classroom and how active of a role do the students play in each area?
Dawn
The lessons in the garden are based in their grade-level standards, and scaled for their level of physical ability and understanding. So many concepts are teachable in the garden – science, of course, but also social studies, health, all aspects of environmental ecology, and community, too.
LTP
Give me some examples of crops grown in the garden and recipes the kids have created with them.
Dawn
Well, when you interviewed our students for Lick the Plate on KPRI, I learned how popular our "Three Sisters" muffins are! Like many schools, we grow a garden of companion plants, sprawling pumpkins, vertical corn, and climbing beans. In our program, we take the time to read the story – a reputedly Mohawk legend – and we even have the students act it out. When we harvest, it goes to the Nutritional Science Lab, and we make mini muffins.
LTP
You have quite the nice classroom/nutritional science lab. What equipment do you have available for the kids?
Dawn
Sage Garden Project worked with Ocean Knoll to build this Nutritional Science Lab for the students. The science tables and stools are unlike the regular classroom equipment, but the "toys": all the cooking tools the kids love to use. Pasta makers, apple peelers, electric griddles, rice cookers, mixers, microwave/convection ovens, toasters, crockpots, food mills, popcorn poppers, Cuisinart food processors, and after going through a few blenders and juicers, we invested in a couple of Vitamixes.
LTP
Science is worked into this experience as well. Tell me about that.
Dawn
Gardening and cooking are both science-laden. In the garden, students become intimately familiar with life cycles, seasons, light and growing patterns, soil nutrients and chemistry, water, and so much more. And the Nutritional Science Lab is filled with experiments!
Sage Garden Project is poised to extend their program into additional schools in the 2015-2016 school year, complete with training and funding. If you know of a school they should consider, go to www.sagegardenproject.org or follow their Facebook page to get notified when details become available.
View the original article at The Coast News.[/fusion_builder_column][/fusion_builder_row][/fusion_builder_container]